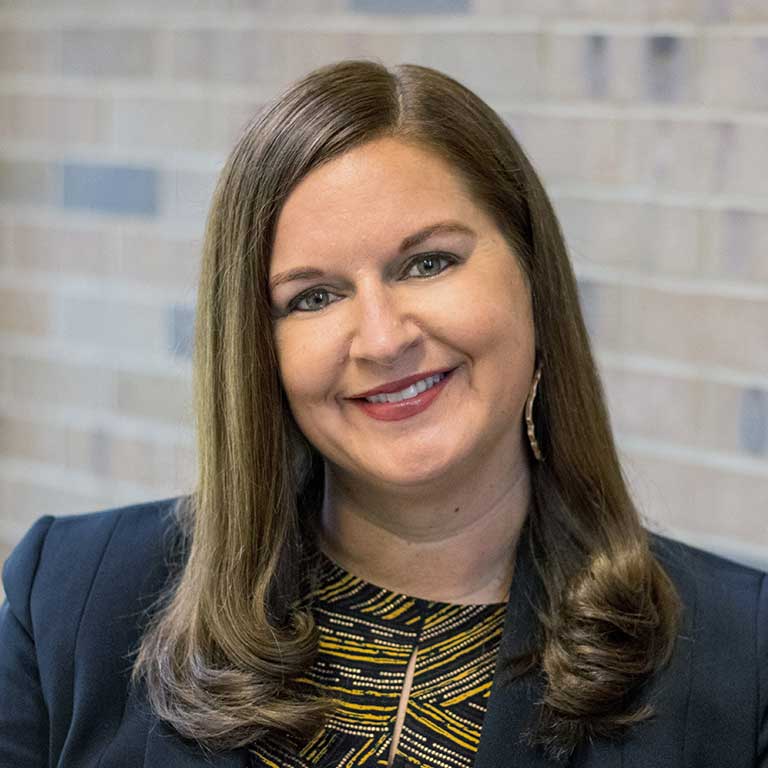 Michelle Holliday
Student Success Coach
Email:

Phone:

765-973-8545

Office:

Whitewater Hall 116
Hello! My name is Michelle Holliday, and I am a Student Success Coach in the Office of Student Success. My primary role is to help students identify and navigate barriers to their success as well as celebrate achievements. Therefore, I am here to support YOU in a number of ways- whether that is discussing academic goals, helping you acclimate to the campus environment, gaining access to campus resources, or just checking in regarding your current progress and needs. Overall, I am here to guide you through your academic journey here at IU East, so I can't wait to sit down with you sometime soon for a coaching appointment.
Here is a bit of background about me. I graduated from Ball State University in 2002 with B.A. in English Secondary Education and a dual minor in Speech Communications and Theater. In 2004, I completed a Master of Education degree at Indiana Wesleyan University. Before venturing into higher education, I was a high school English teacher at three local institutions (Hagerstown Jr.-Sr. High School, Richmond High School, and the Excel Center). In 2012, I participated in a specialized training with educational activist and author, Erin Gruwell, who founded the Freedom Writers Institute in Long Beach, California. This training resulted in a life-changing opportunity, through which I became one of 800 certified Freedom Writer Teachers. Even though I am no longer in the classroom, I am still very involved in the Freedom Writer network and its mission.
I have been part of the IU East community for three years; previously, I was an Academic Advisor in the School of Humanities and Social Sciences. As an advisor, I was able to draw upon my previous expertise, skill set, and professional experiences while also acquiring new knowledge and techniques pertinent to higher education. This position set the initial foundation of what is needed from staff regarding academic support and student needs. In my new role as a Student Success Coach, I am thrilled to work closely with campus-based students and further delve into the components that help keep students on-track in order to attain both personal and professional goals.
Outside of work, I enjoy spending time with my family and pets, reading, watching movies, attending theatrical productions, socializing with close friends, traveling to fun vacation spots, and circuit training boxing. My husband and I have two boys, and their extra-curricular activities and energy keep us all very busy.
Feel free to call, email, or make an appointment with me sometime soon. Ultimately, I look forward to working together as you navigate through your academic journey here at IU East.